First, you have to install the v2ray client through this link:
https://play.google.com/store/apps/details?id=com.v2ray.ang
Then you have to copy the config you received from us into the app by tapping the + button(at the top right) and then choosing "Import config from Clipboard".
Tip1: the config starts with VMESS. It's something like this (vmess://ewogICJ2IjogIjIiLAogICJwcyI6ICJ…….)
Tip2: If you're not able to import the config from Clipboard, You can also import the config by QRcode (You can request the QRcode from us)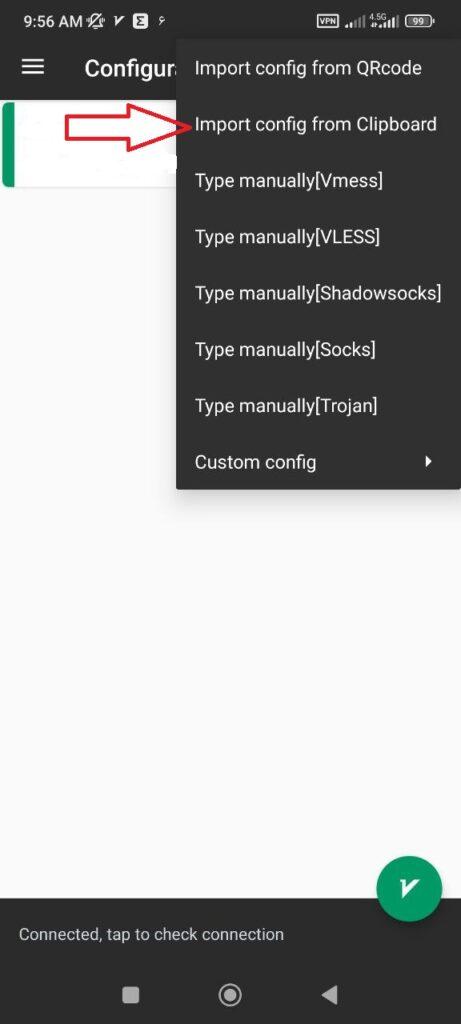 After you import the config properly, you would see a new section same as the image below.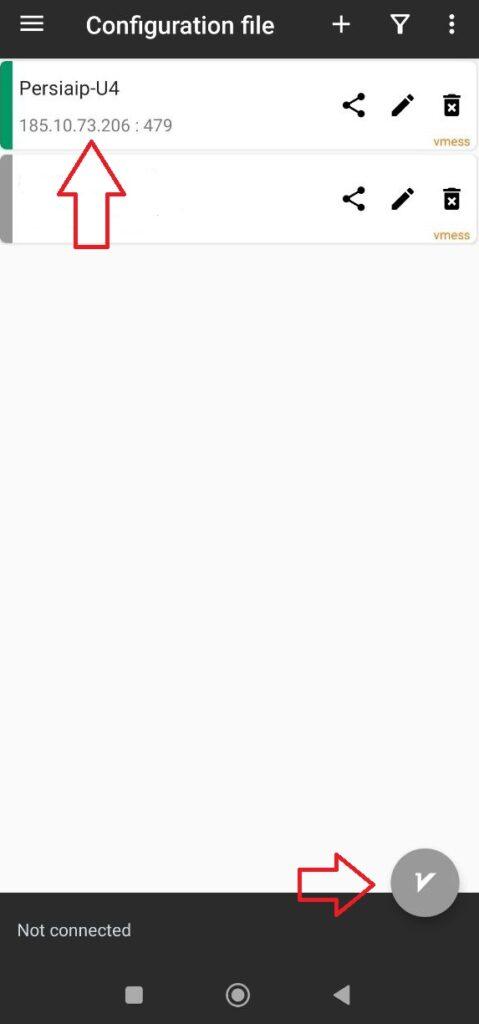 Now, you can connect to an Iranian server by clicking the grey button (which has the checkmark icon).
After you connect, you can check your IP with the link below.
https://www.iplocation.net/ip-lookup
if you want to know how to use the V2ray configuration in IOS, please check the mentioned link.
if you want to know more about How to get an Iran IP Address, kindly click on the mentioned link.