Iran VPN for iPhone and iPad
In today's digital age, privacy and security are paramount concerns, and one effective way to safeguard your online activities is by using a Virtual Private Network (VPN). For users in Iran who own iOS devices such as iPhones and iPads, obtaining a reliable Iran IP VPN can be crucial for accessing restricted content and maintaining online privacy. Here, we will explore how to purchase an Iran VPN account for your iPhone.
Due to the high demand from users, many VPN providers now offer dedicated services for iOS devices. In the case of Iran VPN, this service is particularly beneficial for individuals seeking a secure and anonymous online experience within the Iranian digital landscape.
One essential point is that, unlike Android and Windows, Iran IP VPN accounts for iPhones are typically available through premium accounts, which may require a subscription fee. This is because Apple's App Store policies restrict the availability of free VPN apps. Therefore, users can opt for premium accounts to access an Iran IP VPN through third-party applications like V2ray.
To purchase an Iran VPN account for your iPhone, the process typically involves visiting the official website of the VPN service provider offering the iOS-compatible solution. Here, you can review the pricing plans and choose the one that best suits your needs. Be sure to assess the features offered by the VPN, such as server locations, connection speeds, and security protocols.
For a more comprehensive understanding of V2ray, also known as VIP Iran VPN, you can refer to the relevant posts provided by the VPN service. These posts can offer valuable insights into the specific features, pricing plans, and installation instructions for the iOS version. By following the guidelines, you can set up your VPN account on your iPhone and enjoy a secure and private browsing experience, ensuring your online activities remain protected.
How to buy an Iran VPN account for an iPhone?
Due to our users' demand, Apart from our Android and Windows versions, we decided to provide our service for those with iPhones. As providing our account on the app store wasn't applicable for free, we only have Iran IP for iPhones with premium accounts.
If you want to know more about the V2ray(VIP Iran VPN) price plan, please review the post mentioned.
How to Install the IOS config on my phone?
1. Download the V2ray client from the iPhone V2ray Client link. (you can also search the app's name on the app store)
2. Copy the Vmess we send you, tap the plus button, and then import the v2ray URI from the clipboard in the V2ray app.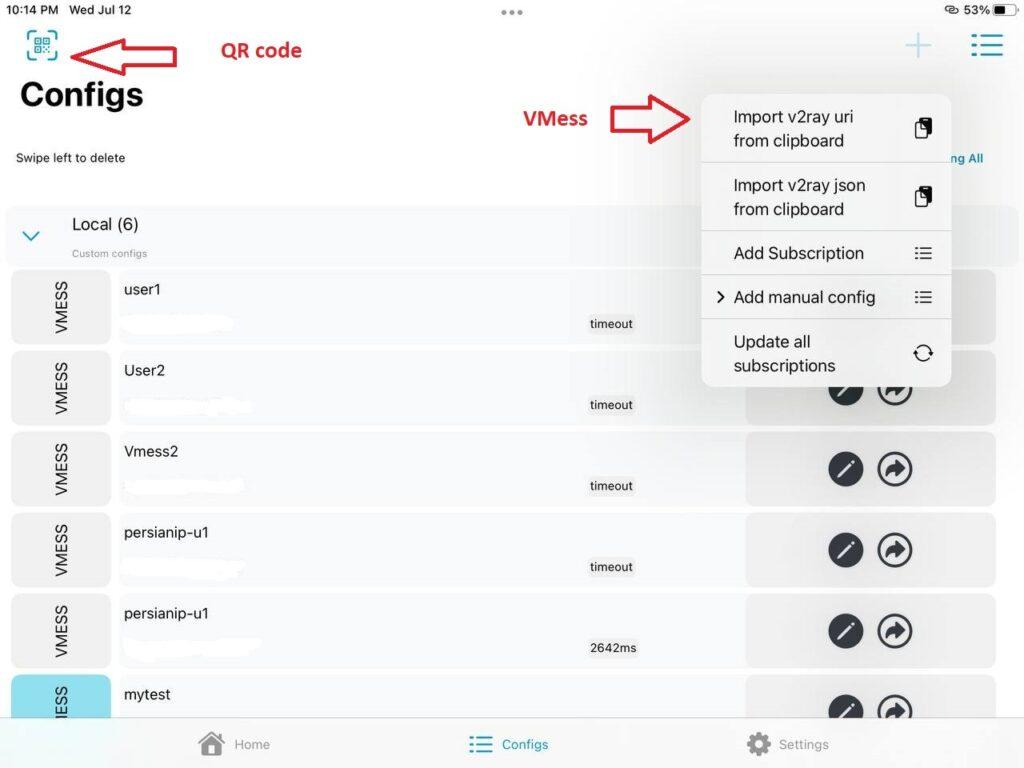 3. then slide the connect button.
If you want to know how to connect to an Iranian server  (Android) please check the mentioned link.
Which VPN has Iran IP for IOS?
You can have an Iran IP VPN for iPhone and iPad, which have an IOS operating system, by buying a V2ray account from PersianIP. We left a link at the beginning of the current post where you can find the price plan.